Big Bikes community support means as much as Little Tikes getting wish
For decades, Big Bikes for Little Tikes has been making the wish of one child, going through a major life struggle, come true.
But that wish might not even be the most important part of what 95.7 the Rock and the Rock Foundation has learned over the years in doing this.
Yes the new basketball court in the backyard, the video gaming setup or, for 5-year-old Rhett Carroll this year, a ocean vacation and fishing excursion, sure ends up being special.
---
2022 BIG BIKES FOR LITTLE TIKES
WHEN: May 14: Check in 10:30 a.m., ride 11:30 a.m.
WHERE: Meet Great River Harley Davidson (map). Post-ride party Onalaska American Legion (map).
DONATE: $25, includes t-shirt, after-ride brat/chips, chances to win door prizes.
---
The Rock's Jean Taylor, however, has learned that Big Bikes' biggest impact for that child, these families, lies within the community.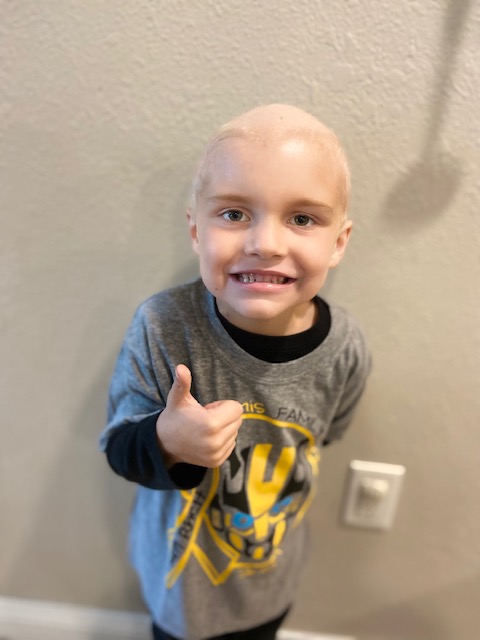 "I can honestly tell you," Taylor with 95.7 the Rock explained on WIZM's La Crosse Talk PM, "after doing this year after year, the support of strangers, essentially, who come out, and these kids and these families see people doing this and gather together for them. It's really, really impactful."
And the La Crosse Community comes through every year.
There's a week to go before Rhett and his family get to see how much support there is out there to lift his spirits, as he's battled such a rare form of cancer that only 20-25 people are diagnosed with it in the U.S. a year.
Like a lot of these things, nobody knew Rhett had what's called a Malignant Rhabdoid Tumor (MRT). Eventually a bulge in his side ended up being an ambulance ride and finally a diagnosis. But that's when the work really started for the 5-year-old and his family.
Surgery to remove the tumor. Surgery to remove part of his lung. Stem cell harvesting. Chemotherapy. Radiation. All of this in the past eight months.
On top of that, Rhett wasn't the only child in the family going through major surgery.
"Yeah, while Rhett is in the hospital, very, very sick with chemo treatments, his brother Bobby had to have open-heart surgery," Taylor said. "So you've got both of your children in different departments in these serious, serious situations. I mean, the stress level, I can't even."
Bobby Carroll was born with a heart condition, so while the surgery is off the charts scary, it's something the family had anticipated. Rhett's condition, of course, came out of nowhere.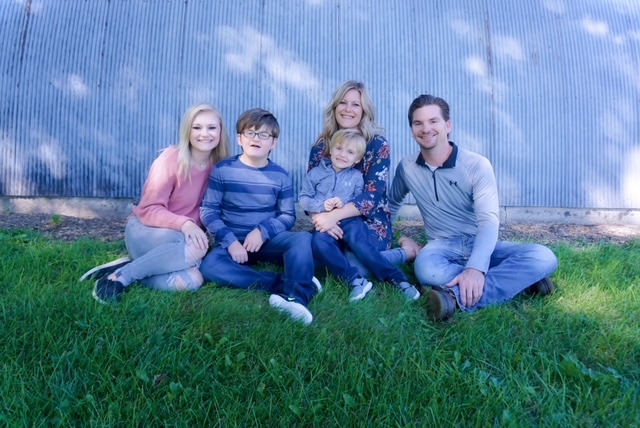 So, as much as this year's Big Bikes for Little Tikes is about lifting the spirits of Rhett, it's also about his brother Bobby, sister Maddy and their parents.
Doing this for so many years, Taylor has had the joy of watching a lot of these kids grow up.
"We get to know these families and these kids and really become kind of friends with them over the years," she said. "I mean, there's a number of kids for Big Bikes who I still am friends with their parents.
"Garrett Williamson is a grown man now. We rode for him years and years and years ago, and I think he's a homeowner. You know what I mean?"
Taylor said Big Bikes is the best part of her job — getting to make these kids' wishes come true, like Rhett. It may also be the toughest part of her job, too, as it does come with tragedy, as some of these children don't make it. That, however, is also the spirit behind Big Bikes for Little Tikes — to get that child their wish.
"We've known these people over the years and not all of those are great stories, right?" Taylor said. "We've also had tragic losses and attended the funerals, unfortunately.
"But the point is to spotlight these kids, make them feel incredibly special for the day when they see their community out, supporting them, and then to, eventually, make that wish come true."